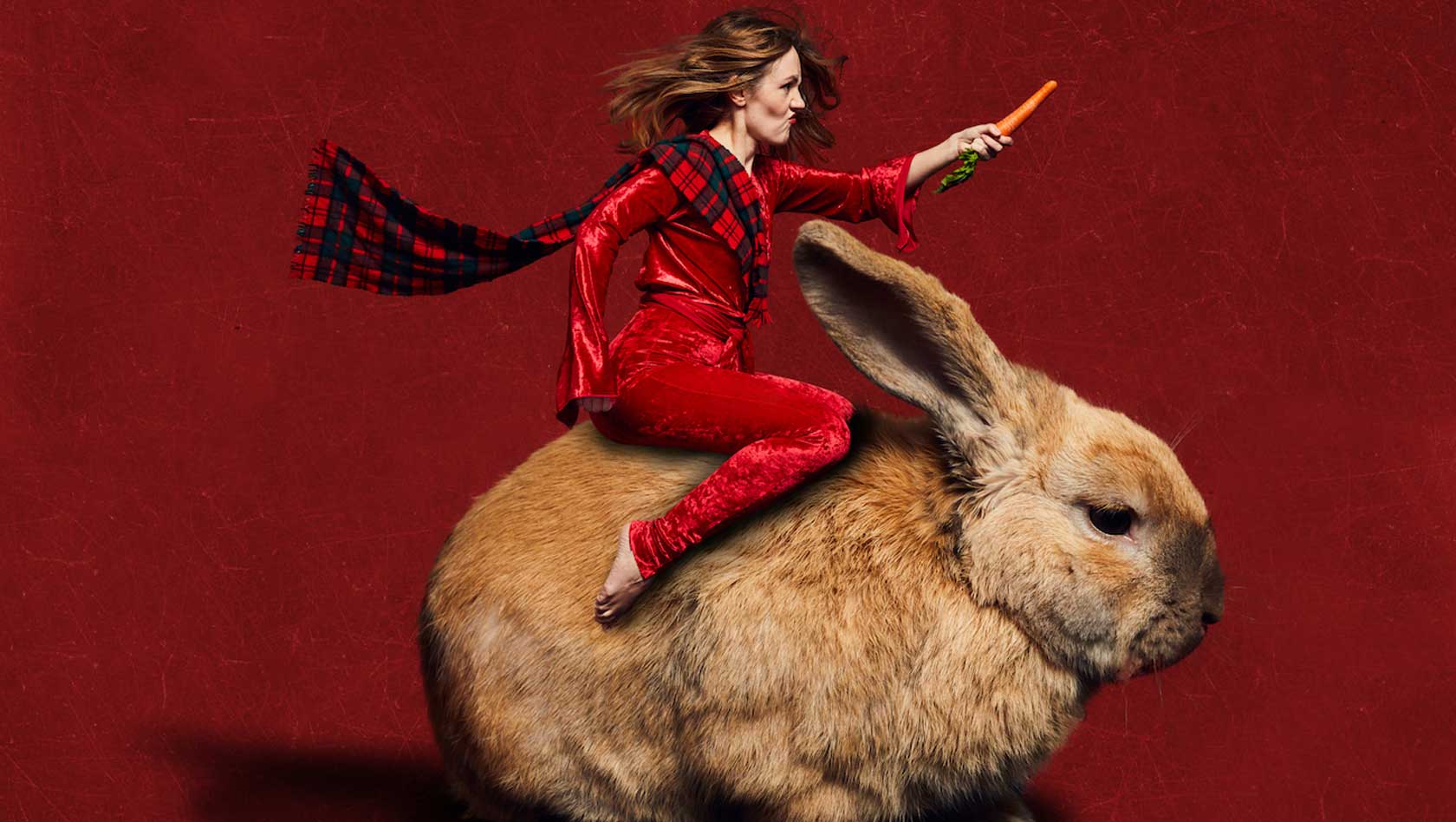 Run Rabbit
The Bunny is back!

Victoria Abbott's solo show returns: sharpened and ready.

This Auckland Fringe 2019 Victoria Abbott has a carrot in her hand ready to ride into majestic battle against... a bratty rabbit? The army of medieval menfolk at the moat? The mysterious placard holding carol singer?

Metaphors, mockery and misery with a grin, this is a love letter to the late night walk home, via a bombastic medieval ancestor.

Run Rabbit starts in the theatre and takes the audience on a wild journey to some other place entirely.

Spanning across a casual 681 years and ripping into whatever and whomever she has at hand, Victoria Abbott is tearing herself to pieces and putting it all back together in an hour. You're in safe hands, but bets are off for those at the gate.

Get ready.

It's a series of explosions and interruptions.
It's all about being on the inside and digging your way out.
It's a deep, mischievous, devious rage.
Welcome to the fray...

This is a short and sharp three night return season after a critically acclaimed season in the Basement Theatre's 2018 Winter season. Strictly limited tickets.

Presented as part of Auckland Fringe at Q 2019.
When:
Thurs 28 Feb - Sat 2 March; 18:45
Where:
Q Theatre Vault
305 Queen St, CBD
Accessibility:
Accessible seating available
Content Warnings:
16+
Metaphors and language relating to street harassment and sexual assault. Safety plan integrated into show (exits readily available).
Literature & Spoken Word, Theatre