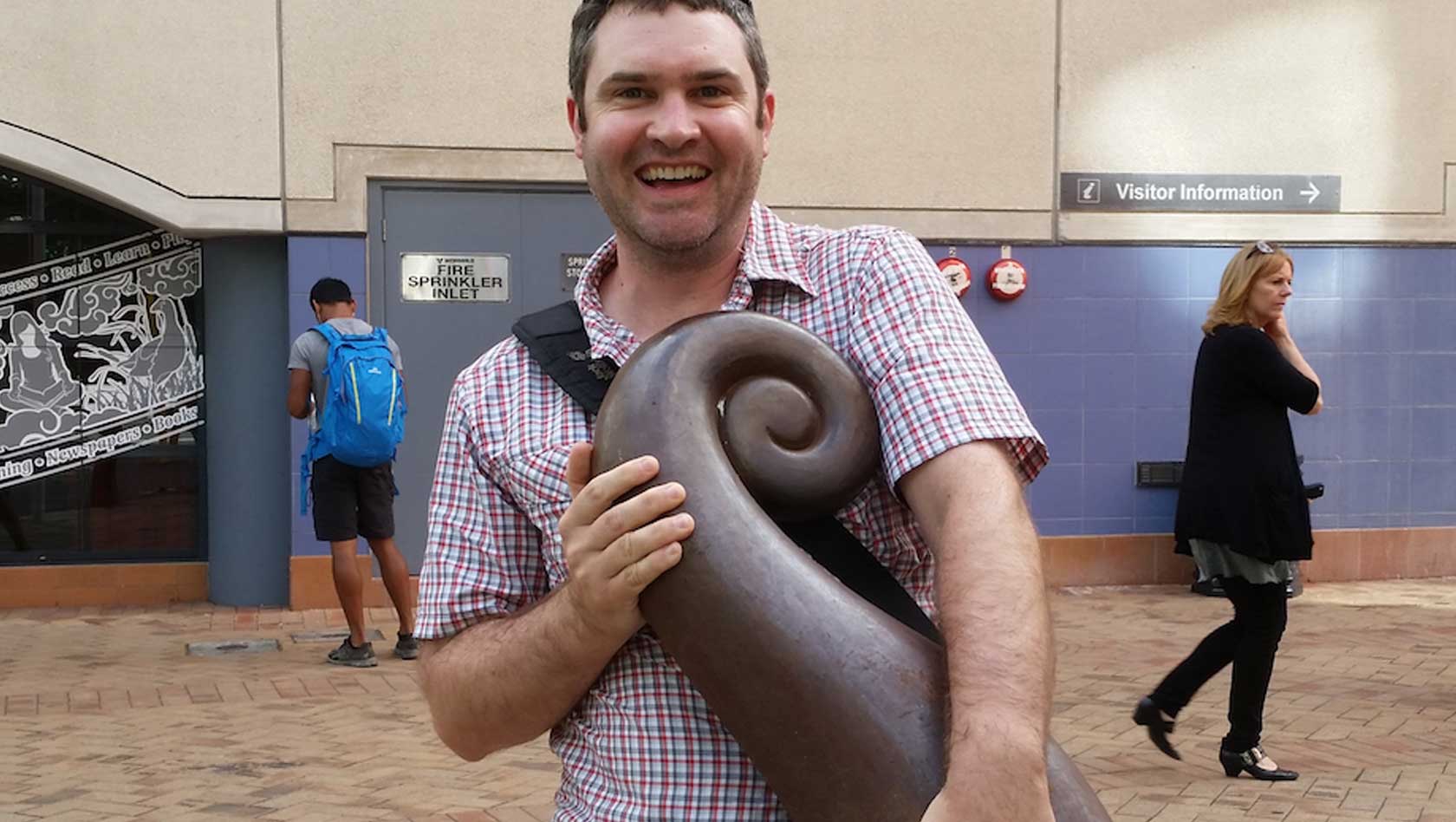 Bollards and the Comedy of Hyperindustrialisation
@saintbollard is the moniker that Andrew Choate uses to perform in relationship to bollards, the typically concrete and steel posts that that form obstructions to traffic in order to protect buildings, equipment and pedestrians. He uses photographs of bollards as an entry into his poems, songs and stories that depict an alternate but actual history of the world.
Slate dubbed him "the world's foremost bollard photographer," and his project has been featured by Instagram, Atlas Obscura, the Canadian Broadcast Corporation, Quartz, and the Otago Daily Times.
He won the Best Visual/ Performance Art Award and the Warwick Broadhead Memorial Award at the 2016 Dunedin Fringe Festival, and this will be his first time performing in Auckland.
He is the author of several books including Learning and Stingray Clapping and he curates a music series devoted to improvised music under the name The Unwrinkled Ear. He was born and raised in Columbia, South Carolina and now lives and works in Los Angeles.
When:
22 - 23 February; 19:30 (MoveSpace)
26 - 28 February; 19:30 (Audio Foundation)
Where:
MoveSpace
473 Dominion Rd, Mount Eden
Audio Foundation
Parisian Ties And Belts Sub-Basement
4 Poynton Terrace, CBD
Accessibility:
Accessible seating not available
Comedy, Literature & Spoken Word, Visual Arts

Performance / Performance Art