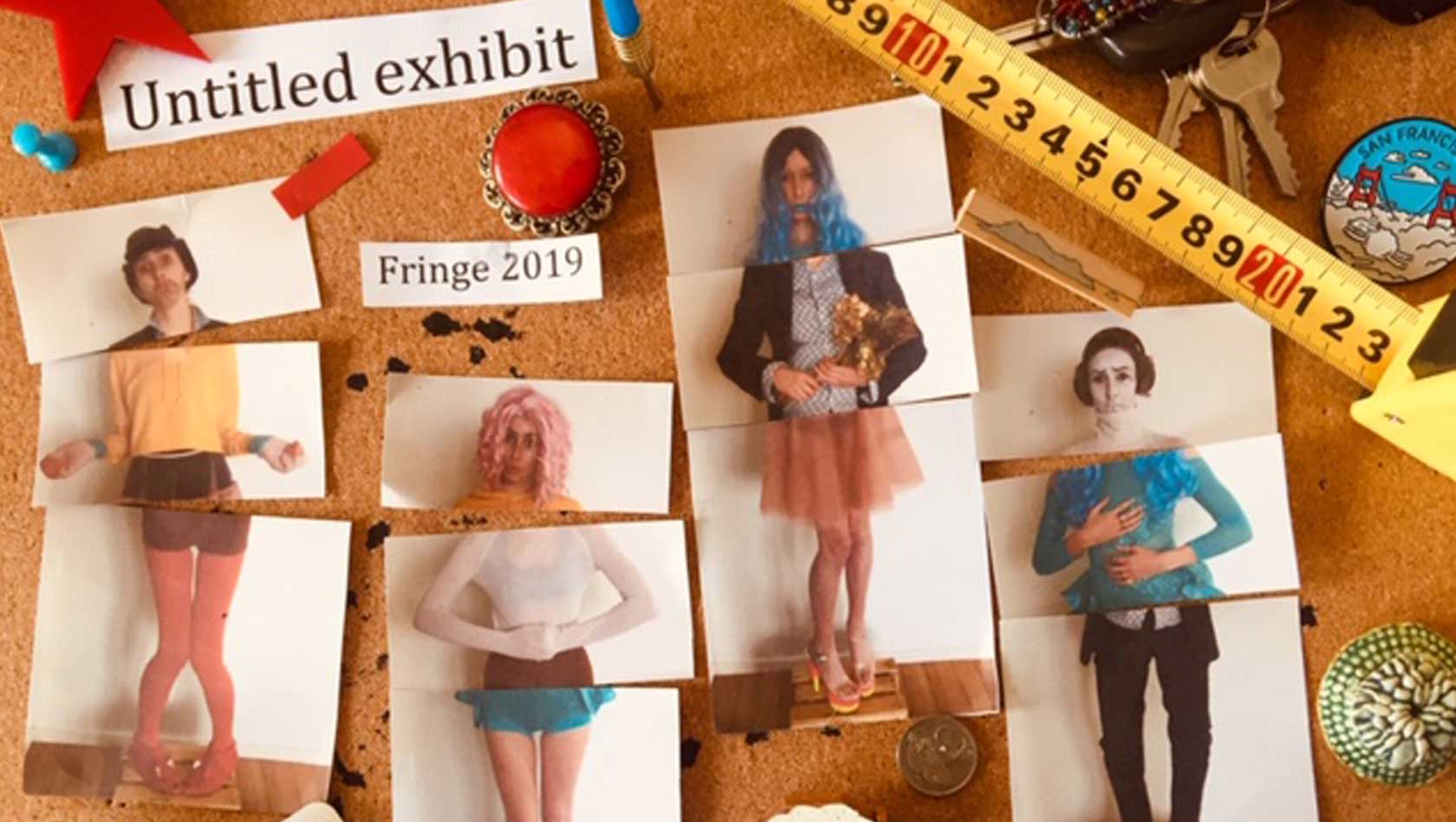 Untitled Exhibit
Untitled Exhibit is your chance to play life-size dress up dolls. Create a character out of this real life Blank Slate. You are in charge: Blank Slate will submit to your direction. Choose your music, choose the makeup, choose the hair, choose the costume, choose the pose, take a photo and away we go!

From the manic minds of the people who brought you the award-winning sketch comedy show Maggot, and the fantastically dark Billy And The Curse Of Falling Limbs this one-on-one 10 minute slice will give one lucky audience member the chance to curate their own human masterpiece.

In an age where an online persona is almost more important than the real life thing Untitled Exhibit encourages you as the audience to play with what kind of person you want others to see. As you create your character out of the performer's body it will be live streamed, broadcast online and into the Basement Bar for all to see. Who will you create? What will they be?

A collaboration between Elle Wootton, Freya Finch and Joe Dekkers-Reihana.
Performed by Elle Wootton, directed by Freya Finch.
When:
Thurs 21 - Sat 23 February;
18:00, 18:20, 18:40, 19:00, 19:20, 19:40, 20:00, 20:20, 20:40, 21:00
Where:
Basement Theatre
Lower Greys Ave, CBD
Accessibility:
Accessible seating not available
Language no problem
Content Warnings:
All ages
Live Art, Visual Arts Performance / Performance Art, Clown